Mold Remediation vs. Mold Removal: What's the Difference?
3/9/2021 (Permalink)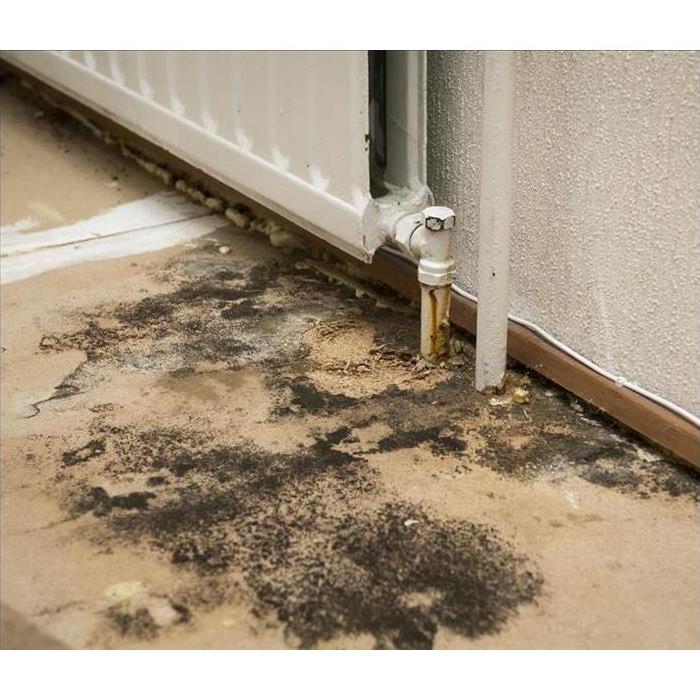 Before any mold remediation starts, first any sources of water or moisture should be addressed. If not, then the mold may return.
To understand the difference between mold removal and mold remediation, it's important to know how mold grows and begins. Consider the following facts:
Mold is a type of fungus that can begin growing in as little as 48 hours.
Mold is present everywhere (both indoors and outdoors).
Because mold spores are microscopic and carry in the air and thrive on moisture, they easily travel and can grow into colonies with any amount of water present. They could enter your home through AC/ heating systems, windows and doors, as well as people and pets, and may produce allergens that could eventually have other health effects.
Since mold spores exist naturally everywhere and are microscopic, it is virtually impossible to remove all mold from a home or commercial business. Although some may advertise that they offer "mold removal," this is an impossible guarantee to uphold. Here at SERVPRO, we operate a qualified restoration company that understands the science behind mold growth. Mold remediation focuses on getting mold levels back to their natural levels, not to fallaciously guarantee to remove all mold. Our professionals have the training and expertise to remediate the mold in your home or commercial business. Although every mold damage scenario is different and our solution responses may vary, our remediation will uniquely cater to your situation while still following a general helpful process of mold remediation.