Don't Forget to Change Your Smoke Alarm Batteries!
3/9/2021 (Permalink)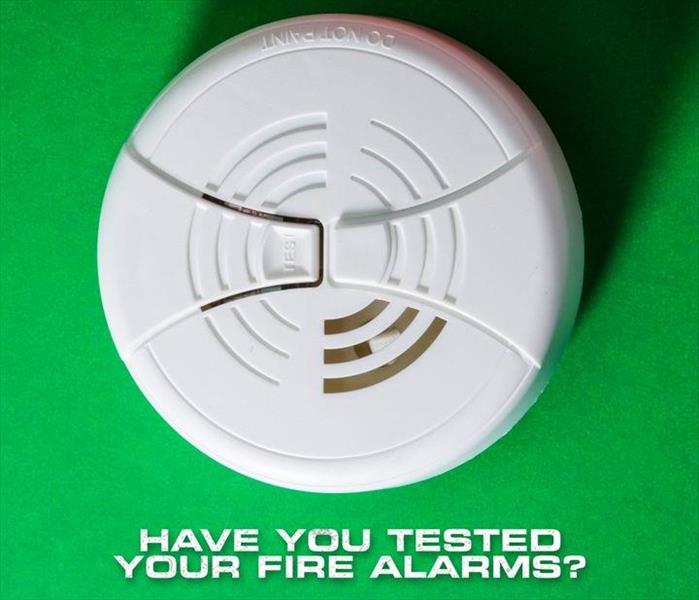 When prioritizing safety in your home, smoke alarms are an extremely important device. Therefore, always ensure they are charged and working properly!
Smoke alarms are meant to keep you and your families safe. A lot of times, however, smoke alarms are often forgotten about, as they are usually out of sight. Even the highest quality alarms cannot be effective with dead batteries. This is why replacing the batteries inside the smoke alarms in your home is extremely important. Here's a checklist with steps that you should take to ensure that your home is safe:
Test each smoke alarm in your home monthly.
Change the batteries in all of your alarms at least twice a year. Helpful Tip! Many people find it helpful to change their smoke alarm batteries on Daylight Savings days.
Create, update, and continuously review a fire evacuation plan for your family, making changes and adjustments accordingly.
Have fire extinguishers and other safety products on hand in your home as needed
These steps can go a long way toward keeping your family safe in the event of a fire. Once you've taken these steps to ensure your family is safe, water and fire damage cleanup and repair professionals at SERVPRO of Inglewood can help you get back into your Inglewood, CA, home.